Print Logo On Office Supplies
Not only make your employee office life more pleasant but also could make your company look organized and professional.
Custom Quote
Why Custom Your office Supplies?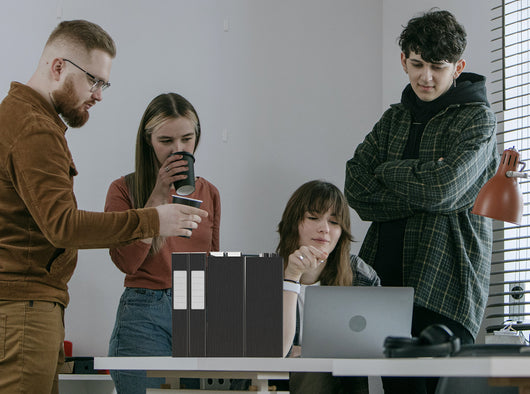 Encourages Employee's Great Performance
Custom office supplies make the office environment a real treat for your employees, which will improve the performance of the employees day by day.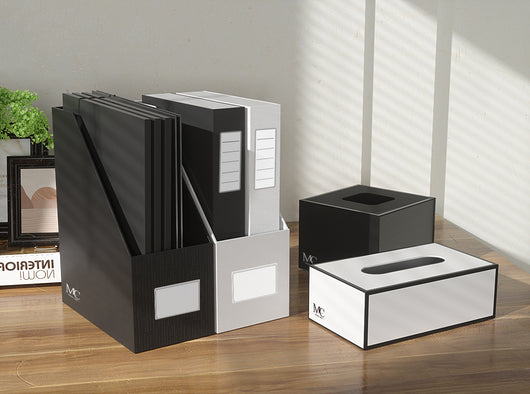 Reinforce Your Brand
Printing your logo and brand colors on office supplies to maximize brand exposure will be reinforced and create brand ambassadors.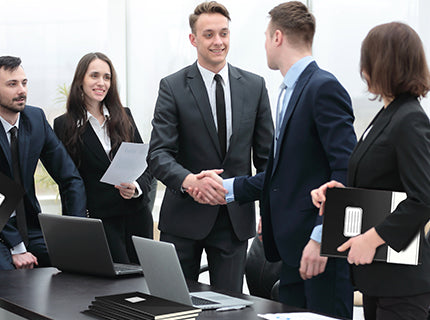 Market Your Company Effectively
Hand out branded office supplies to customers to make your business impressed.
Jiawei-World Office Supplies Logo Printing Notes
Office supplies printed with your logo will not only make life in the office more enjoyable for your employees but can be a great way to enhance brand awareness throughout your business.

The color and size of each stock office products have been designed.

Logo Printing position options:

Magazine File Holders: the side and front

Tissue Boxes: the side and bottom

Storage File Boxes: the side and back

Work Notebooks: the back

50 is the minimum number of office supplies we can print per size.

We support 8 kinds of logo printing techniques such as hot stamping, hot silver, embossing/debossing, etc.

If you need to design a logo, we have a professional design team, you can consult by email.

Allow approximately 2-3 weeks for delivery from receipt of your logo design drawings to delivery of custom off-the-shelf products. During busy periods (before festivals), it may take longer.
For orders of more than 1000 pieces, please email in advance.
Custom Quote
Looking for Logo Printing Inspiration?
Take a look at the following galleries for making ideas on how you can create easily printed with brand logo office storage boxes, notebooks, magazine files, and tissue boxes.
Popular Custom Office Supplies Samples
Why Choose Jiawei-World Office Supplies?
FAQs About Custom Office Supplies
What are custom office supplies?
Custom office supplies are products that are specifically designed and personalized for use in an office environment. These can include anything from custom-printed pens and notepads to personalized folders and stationery.
How can I order custom office supplies?
To place an order, simply fill out our contact form and our sales team will be in touch with you to provide information on lead times, pricing, customization options, and any other relevant details. We'll be with you every step of the way throughout the entire ordering process and ensure that any questions or concerns you may have are immediately addressed.
 What are the benefits of using custom office supplies?
Custom office supplies can offer several benefits, including improved brand recognition and awareness, increased professionalism, and enhanced employee morale and productivity.
How long does it take to receive custom office supplies?
The lead time for custom office supplies can vary depending on the type of product and the manufacturer. Some products may be available for immediate shipment, while others may require several weeks or even months to produce.
Can I get a sample of a custom office product before ordering?
If you are interested in obtaining a sample of a custom office product, it's important to communicate this to us before the ordering process so we can provide you with the necessary information and help facilitate the request. In many cases, we can accommodate sample requests to help you test the product's quality, color accuracy, or design before placing an order. However, fees may apply for samples or minimum order quantities may be required.