Cardboard File Folder is the perfect solution to organize your important documents, invoices, receipts, contracts, assignments, newspapers, brochures, and any other publications or materials with comfort, wherever you are.
The modern design collapsible folder beats all other folders. A file storage case is made of very fine, thick, and environmentally friendly premium cardboard, waterproof, and tear-resistant.
Which is not easy to deform and tilt. Sturdy and thick, it effectively protects documents.
Foldable file boxes are easy to assemble with double-sided tape, a unique structure with magnetic closure, exquisite handmade, lightweight, elegant, modern, large capacity, and different sizes for your choice, which can save space for storage while meeting users' needs.
A simple vertical design fully uses the space on the desktop to enhance office efficiency. Each archive cases on the side and front with labels It can help label and quick identification categorize files, paper, forms, and documents, and classify your files.
Features:
Cardboard construction and scratch-, water-, and light-resistant coating
Compatible with other office-line products
Elastic or magnetic closure options adapted for an optimal user experience
Self-adhesive labels included
Customizable options available upon request
Material: 0.3cm/1.13cm-350 g/m² paperboard ; 2.2cm-1600 g/m² cardboard ;4.5cm-1800g/m² cardboard
Weight: 0.3 cm /1.13 -70 grams; 2.2 cm-330 grams; 4.5 cm-370 grams
Quantity: 4.5cm & 2.2cm are 3 Pack ; 0.3cm & 1.13cm are 12 Pack
Learn More:
Prices on our website are retail prices. If you would like to order multiple of the same kind of product, we will be happy to give you a discount.
Our products are classified as gift boxes, tissue boxes, magazine file holders, storage file boxes, and notebooks. According to our selling method per kind item :
order 5 and more pieces, 10% off;
order 10 and more pieces, 15% off;
order 20 and more pieces, 20% off.
For more than 50 pieces, please contact us to get wholesale trade prices.

For example: If you order 3 Ribbon Closure Boxes and 3 Magnet Closure Boxes(both items belong to gift boxes and quantity is more than 5 pieces ). Your order will be automatically discounted 10% off when you pay ;

If you order 3 cardboard rectangular tissue boxes and 2 square tissue boxes (both items belong to tissue boxes and the quantity is 5 pieces). Your order will be automatically discounted 10% off when you pay.

Orders within 50 pieces can be placed directly on the website, and the discount will be automatically generated when you pay. If you have any questions, please contact us.
ADD YOUR LOGO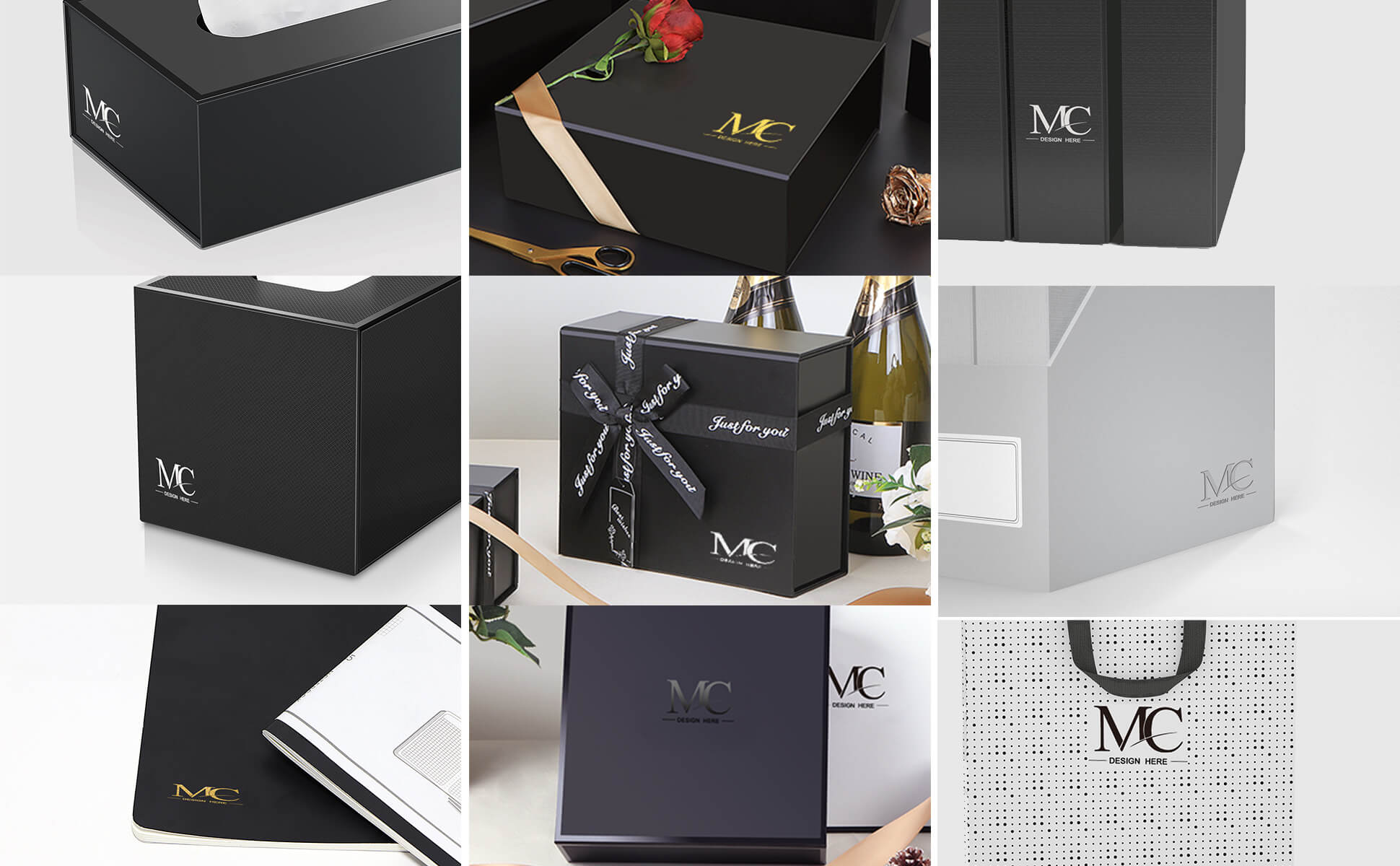 How to custom your item with the logo?
1. Select an item type and size from the stock.
2. Contact us to confirm customization options like images, text, and any idea your project requires.
3. Order more than 50 items will get a discount.
4. All customized products are shipped from our factory in China, and the receiving time is about 30-40 days.Please fill out the Inquiry Form or email us your design and the requirements of your projects directly and someone will be in touch within 48 hours.
DELIVERY
Dispatch: Within 24 Hours
International delivery time - 7-10 business days
Easy 14 days returns and exchanges.
Free shipping across all products in Germany to a minimum purchase of €29.
To get delivery outside of Germany please drop us a line from our Contact Us page, We will advise on the delivery cost.
SHIPPING TIME
The shipment is made by us using a standard service provider such as DHL, UPS, etc. For urgent orders please call or send an email before placing your order to check stock and arrange delivery.
Handling Time:1-2 Days (Mon-Fri)
Delivery time: 5-10 Days (Mon-Fri)
Cardboard Storage File Boxes With Lable to Classify Documents