Gift Wrap with Your Logo
Print your logo picture or text word to make a deep impression on gift giving, corporate gifts for new clients, reward employees' hard work, etc.
Custom Quote
Why Custom Your Gift Wrap ?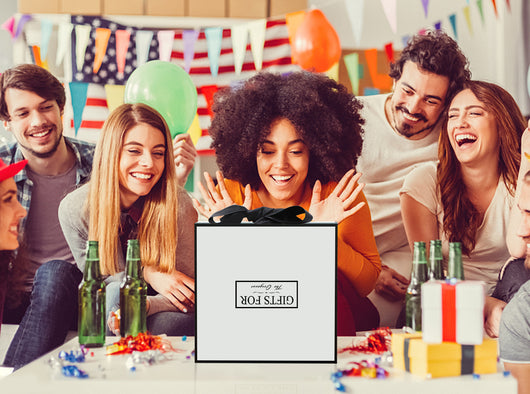 Social Formality
● Wedding welcome & Bridal Party
● Birthday & Retirement party
● Corporate event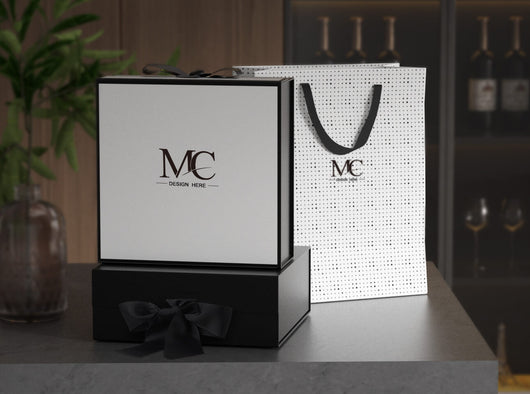 Brand Promotion
● Branded company store
● Attending exhibition
● Customize booes and onboarding packages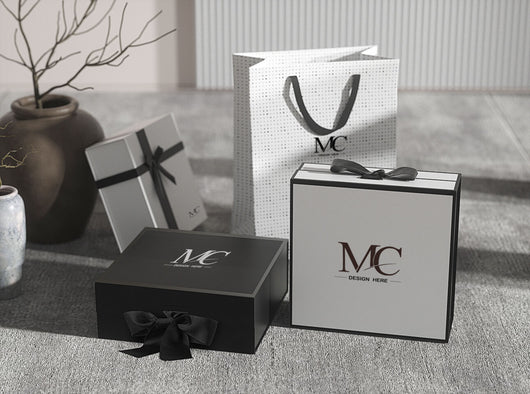 Corporate Gifting
● Celebrate your clients
● Recognize your employees
● Promote company culture
Jiawei-World Gift Wrap Logo Printing Notes
Printing a logo on our stock gift box or gift bag is a great way to create custom gift packaging quickly and easily, reducing costs and shortening the design process.

The color and size of each stock cardboard gift box and luxury gift bag have been designed.

Logo Printing position options:
Gift Box: Outside and inside of the lid, the bottom

Gift Bag: The front and bottom

50 is the minimum number ofgift wrap print per size.

We support 8 kinds of logo printing techniques such as hot stamping, hot silver, embossing/debossing, etc.

If you need to design a logo, we have a professional design team, you can consult by email.

Allow approximately 2-3 weeks for delivery from receipt of your logo design drawings to delivery of custom off-the-shelf products. During busy periods (before festivals), it may take longer.
For orders of more than 1000 pieces, please email in advance.


Custom Quote
Looking for Logo Printing Inspiration?
Take a look at the following galleries for making ideas on how you can create easily printed brand logo gift boxes, and gift bags using our existing stock range.
Find More
Luxury Packaging Boxes
Want to design your own special packaging to make your brand stand out ?
We have already offered the best packaging solution to over 2000 top brands.
Learn More
Popular Custom Gift Wrap Samples
Why Choose Jiawei-World Gift Wrap?
Gift Wrap Ideas
Gift-giving is an indispensable way to enhance the relationship between family members or friends, develop the connection between your company and ...
Read more
In today's highly competitive world, it's important to leverage anything that can give you an edge over your competition. Essential components of e...
Read more
FAQs About Custom Gift Wrap
What is custom gift wrap?
Custom gift wrap is wrapping paper that is designed specifically for a particular occasion or recipient. Instead of using generic wrapping paper, custom gift wraps can feature personalized text, images, patterns, and colors that are tailored to the preferences of the person presenting the gift.
Why should I use custom gift wrap?
Custom gift wrap enables personalized gift presentation, making the gift even more special and memorable. This can be especially meaningful for occasions like weddings, birthdays, or holidays where you want to create a personal touch. If you're a business owner, including your logo or company name on the gift wrap can make your brand more visible and recognizable, which can help you promote your brand.
Is custom gift wrap environmentally friendly?
We are committed to providing sustainable gift-giving options that have a minimal impact on the environment. Our custom gift wrap is made from eco-friendly materials, that are recyclable, biodegradable, and/or compostable. We also use water-based inks and dyes that are gentle on the environment and produce vibrant, eye-catching designs. We know that the impact of gift wrap doesn't stop once the present has been opened, which is why we also encourage our customers to find alternative ways to reuse it creatively. If eco-friendliness is a concern, please feel free to check with us.
 How can I create custom gift wrap?
There are a few different ways that customers can create custom gift wraps in our company, depending on the options we offer. With our online design tool on our website, you'll be able to create custom gift wraps that perfectly suit any occasion. Here's what you'll need to do:
1. Choose your wrapping paper
2. Select different colors, fonts, and other design elements
3. Email us your images as well as add custom text (It's important to make sure that you have the rights to use any images you upload.)
4. Preview and modify your design as needed until you are content with the final outcome
5. Place your order for your custom gift wrap, and we'll take care of the rest For more complex or unique gift wrap designs, you could reach out to our team for more help. The turnaround time for custom gift wrap may vary depending on the service you use.