The luxury collapsible gift box, made of environmentally friendly ultra-sturdy cardboard and wrapped with high-quality paper, delivers the highest gift packaging quality and service.
With magnetic closure, easy opening and closing of the gift box make the box easy to use. It is waterproof, scratch-resistant, non-fading, and easy to assemble and disassemble. The lid can be turned over and placed on the floor as a presentation box for any gift occasion.
The luxury foldable gift box can add an atmosphere for business gifts, birthday gifts, wedding gifts, Mother's Day, Thanksgiving, Christmas Day, etc.
This plain color waterproof foldable high-end gift box is very suitable for personalized customization. You can print the company's logo as corporate gift packaging; you can print personalized pictures as birthday gift packaging, etc.
Features:
Reusable and recyclable cardboard construction and scratch-, water-, and light-resistant coating
Innovative foldable structure for multiple functions and versatile application scenarios
Matched with our gift bags as a high-end gift packaging set
The magnetic closure is a convenient and practical opening-closing mechanism
Material:  XS, S, M, L- 1400 g/m² cardboard; XL, XXL - 1600 g/m² cardboard 
Weight : XS-410 grams ;S-510grams ;M-640 grams ; L-810 grams; XL-1160grams ;XXL-1775grams
Customizable options available upon request
Quantity: 1 Pack 
Learn More: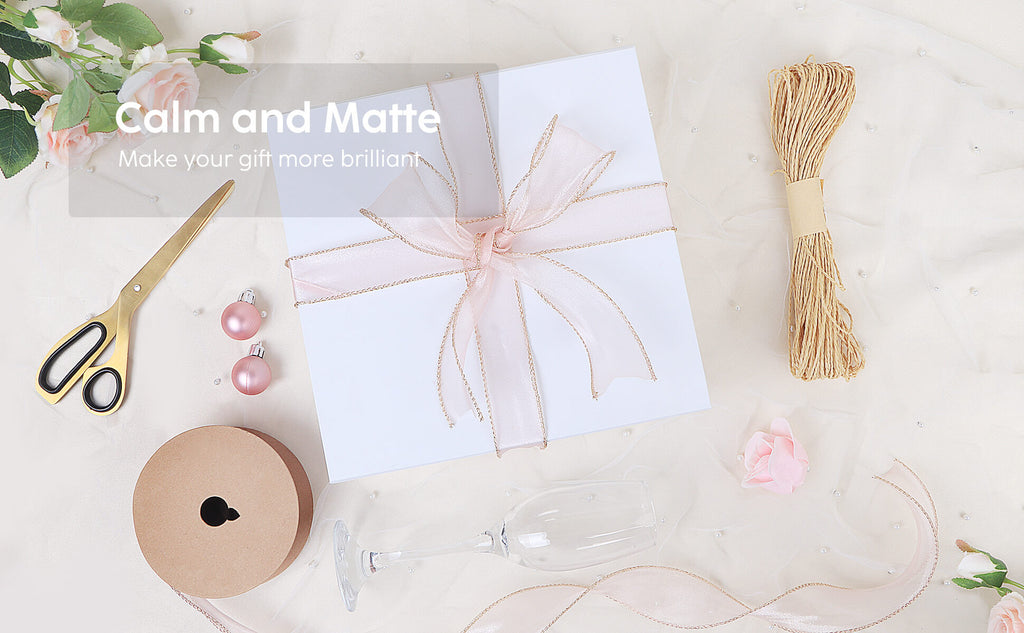 Prices on our website are retail prices. If you would like to order multiple of the same kind of product, we will be happy to give you a discount.
Our products are classified as gift boxes, tissue boxes, magazine file holders, storage file boxes, and notebooks. According to our selling method per kind item :
order 5 and more pieces, 10% off;
order 10 and more pieces, 15% off;
order 20 and more pieces, 20% off.
For more than 50 pieces, please contact us to get wholesale trade prices.

For example: If you order 3 Ribbon Closure Boxes and 3 Magnet Closure Boxes(both items belong to gift boxes and quantity is more than 5 pieces ). Your order will be automatically discounted 10% off when you pay ;

If you order 3 cardboard rectangular tissue boxes and 2 square tissue boxes (both items belong to tissue boxes and the quantity is 5 pieces). Your order will be automatically discounted 10% off when you pay.

Orders within 50 pieces can be placed directly on the website, and the discount will be automatically generated when you pay. If you have any questions, please contact us.
ADD YOUR LOGO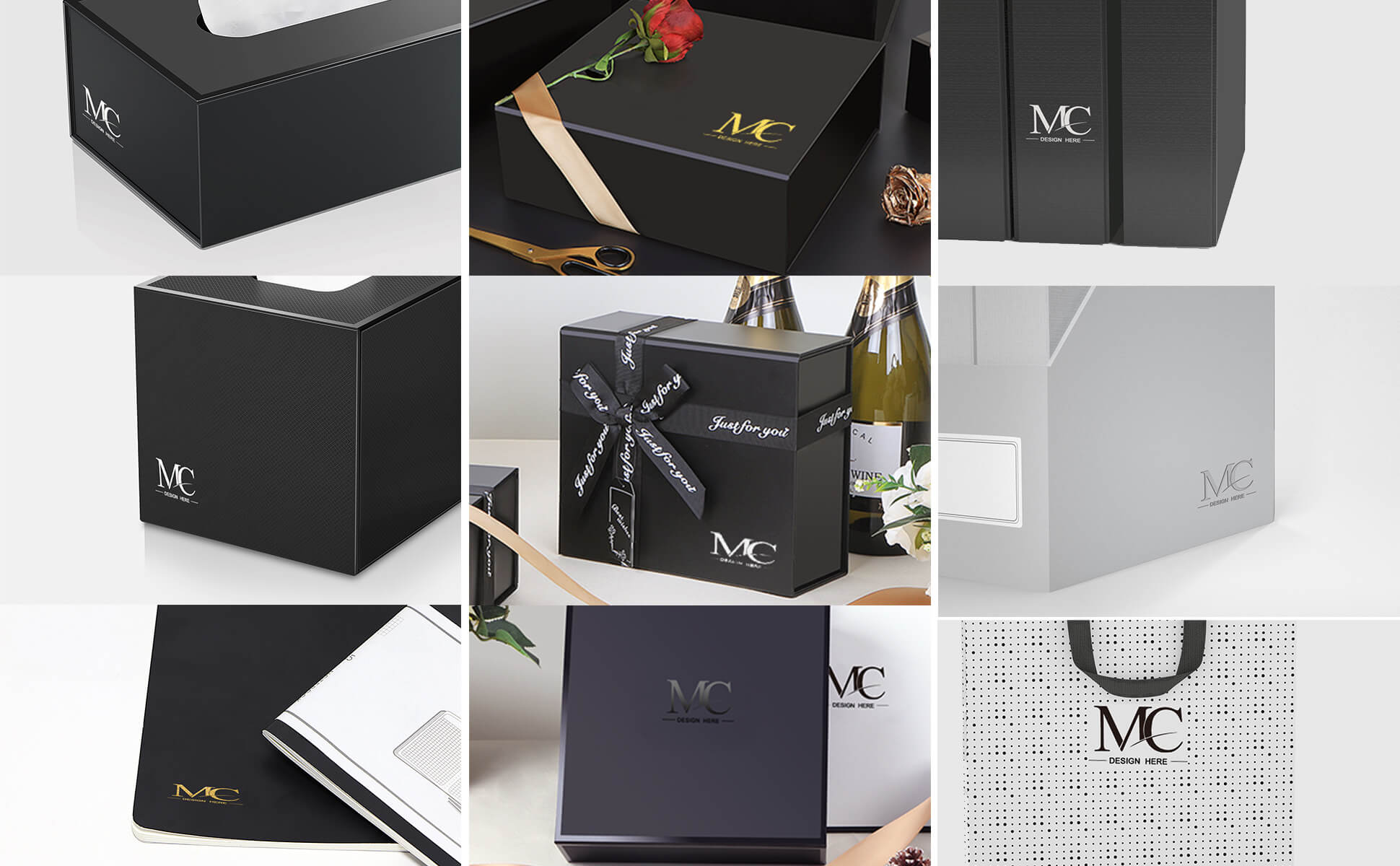 How to custom your item with the logo?
1. Select an item type and size from the stock.
2. Contact us to confirm customization options like images, text, and any idea your project requires.
3. Order more than 50 items will get a discount.
4. All customized products are shipped from our factory in China, and the receiving time is about 30-40 days.Please fill out the Inquiry Form or email us your design and the requirements of your projects directly and someone will be in touch within 48 hours.
DELIVERY
Dispatch: Within 24 Hours
International delivery time - 7-10 business days
Easy 14 days returns and exchanges.
Free shipping across all products in Germany to a minimum purchase of €29.
To get delivery outside of Germany please drop us a line from our Contact Us page, We will advise on the delivery cost.
SHIPPING TIME
The shipment is made by us using a standard service provider such as DHL, UPS, etc. For urgent orders please call or send an email before placing your order to check stock and arrange delivery.
Handling Time:1-2 Days (Mon-Fri)
Delivery time: 5-10 Days (Mon-Fri)
Luxury Cardboard Gift Box with Magnet Closure